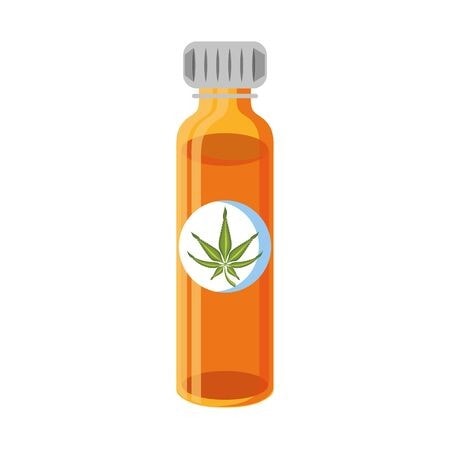 Most of the CBD products available are derived from industrial hemp, not marijuana.
However, that doesn't mean that CBD oil and hemp oil are the same thing, despite what some marketing says.
CBD oil is typically more expensive than hemp oil, despite both being derived from the same plant.
Because of the difference in price, some marketers will try to sow confusion by including things like cannabis leaves on the product's packaging.
Often time, they'll try to highlight or bold the word "cannabis", too, as a way of insinuating their product contains CBD when it contains none whatsoever.
There's additional confusion as CBD oil, hemp oil, and hempseed oil can sometimes be used to refer to the same thing despite their differences. In the case of this article, hemp oil and hempseed oil will be used interchangeably, while CBD oil only refers to products containing CBD.
Pros and Cons of Hemp Oil
The Health Benefit of Hemp Oil
One of the main health benefits of hemp oil is improved skincare.
Hemp oil contains anti-aging properties moderates oil products, moisturizes, soothes inflammation, and treats dermatitis.
Most likely, this is due to the high level of omega-6 and omega-3 fatty acids in hemp oil. Hemp oil also contains linoleic acid and oleic acid, nutrients the body can't produce naturally, which are critical to skin health.
Hemp oil may cause some side effects, though they are rarely intense.
Some people experience mild irritation when the oil is applied topically. If you take blood thinners, hemp seed is known to inhibit platelet production, causing a potentially serious interaction with your medicine.
Further, like with CBD oil, hemp oil can sometimes cause digestive issues when taken orally. This is usually caused by the oil carrier for the hemp oil and not the hemp oil itself.
Learn more about CBD Effects of your Health